HIYAAA AMIGASZZZ!!!!!
Basicallly for ages now, i havent an inch of weave in my hair as ive been going for the 'oh, lets be all 90s and poetic justice inspired' and shit.
...and then I REALISED all the black chicks in my college have weave and they look like a amazeballs like a sllllying cheaper looking versions of beyonce and I WANTED THAT TO BE ...urmmm me.
soo yesterday my classmate said she'll do my hair for me.
as she was weaving the huuuuurrrrr and prtty much ALMOST done she realised it wasnt 'human hair' but 'synthetic'.

CAN YOU IMAAAAAAAAAAAAAAAAAAGGGGINE?
and apparently, if i straightened it, it will fizzzle to dust or something.
NOT to make matters worse, the hair currently on my head is soooo curly like im fucking latina or something.
and IT ACTUALLY LOOOOKS LIKE HAVE A LACE WIG ON MY HEAD.
LOOOOOOOOOOOOOOOOOOOOOOOOOOOOOOOOOOOOOOOOOOOOOOOOOL
I WANT TO CRY.
WHY DIDNT I LISTEN TO EVERYONE WHEN THEY SAID I SHOULD GET WEAVE??
I DON'T LIKE IT. at alll .. at all.
soooo im currently wearing my beret hat to cover the embarrasssment.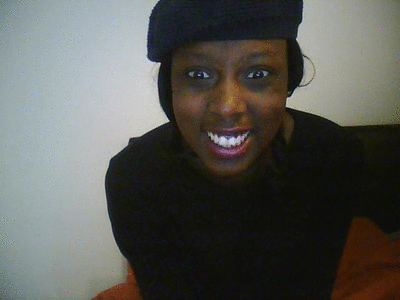 smh.
i NEEEED to sort myself.
soooooo emosh right now.